The business of real estate is a process of many parts, requiring a command of the most current information and an up-to-the-minute knowledge of the industry combined with an extensive understanding of the local market. It also requires a team of qualified people who work well together covering all of the bases, a team like ours!
With more than 60 years of combined experience, The Gibson Group is uniquely suited to manage every aspect of your real estate proceedings. Consistently at the top among Oregon agents in the John L. Scott network, and Chairman's Circle Award recipients, Gibson Group is one of the most recommended Realtors in the Rogue Valley!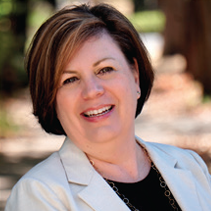 Danna Gibson (Broker, CRS)
Danna lived in Southern California, just outside LA, in a small horse town called Hidden Hills for the first 16 years of her life. She was an avid horse person and had the gift of competing on the Quarter Horse circuit around the country for over 20 years.
In 1982, her family relocated to Ashland, and she finished school at Ashland High School. After attending the University of Oregon, she became a Licensed real estate Agent in 1989 and went on to have two children who are the light of her life! In 2012, she became the Principal of Gibson Group Real Estate.
Known for their exceptional service, The Gibson Group is consistently among Oregon's top agents in the John L. Scott network, as well as being one of the most recommended Realtors in the area! Whether aiding a buyer or a seller, facilitating a smooth and successful transaction continues to be her focus and favorite part of her profession.
Passionate about the community she calls home, Danna is committed to many non-profit organizations in the region working with Southern Oregon Humane Society, Walker St Head Start, Oregon Shakespeare Festival and Habitat for Humanity. Over the years, she has served on several boards, including Youth Advisor to Oregon Quarter Horse Association and past president of Ashland Rotary Foundation; she is currently a board member and President Elect for 2021-2022 of the Rotary Club of Ashland.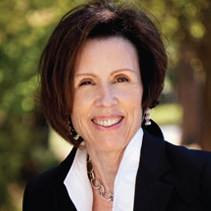 Barbara Allen (Broker, CRS, GRI, CRB)
Barbara Allen has lived in the Rogue Valley for over 50 years and knows all the movers and shakers. She is the perfect person if you want to make the right connections to help you make the transition from where you are now to where you want to be in the Valley. She has played a central role in many of the organization's that make the Rogue Valley such a fabulous place to live from the YMCA, SOU Foundation, Ashland Board of Realtors to Rotary and the Southern Land Conservancy. This means that if you want to be connected to the broader community, Barbara is here to help and it is her position that makes the Gibson Group unique in the real estate world.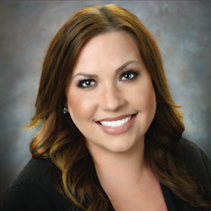 Suzanne Mihocko (Broker)
Suzanne moved to the Rogue Valley in 2015 to be closer to family and start a career in real estate. After being born and raised in Arizona she became an Aesthetician and ran a successful business for 13 years. This background gives Suzanne skills in customer service and listening to client's needs to help them accomplish their goals. Suzanne has been with The Gibson Group since June of 2016 and continues to grow in an industry that she truly loves. She won the Rising Star award within John L. Scott in 2018 for excelling in job performance and initiative. Suzanne regularly attends classes and seminars to stay abreast on the latest tech and marketing trends in the real estate industry. She earns the respect of her clients by working tirelessly on their behalf and offering them candid advice.