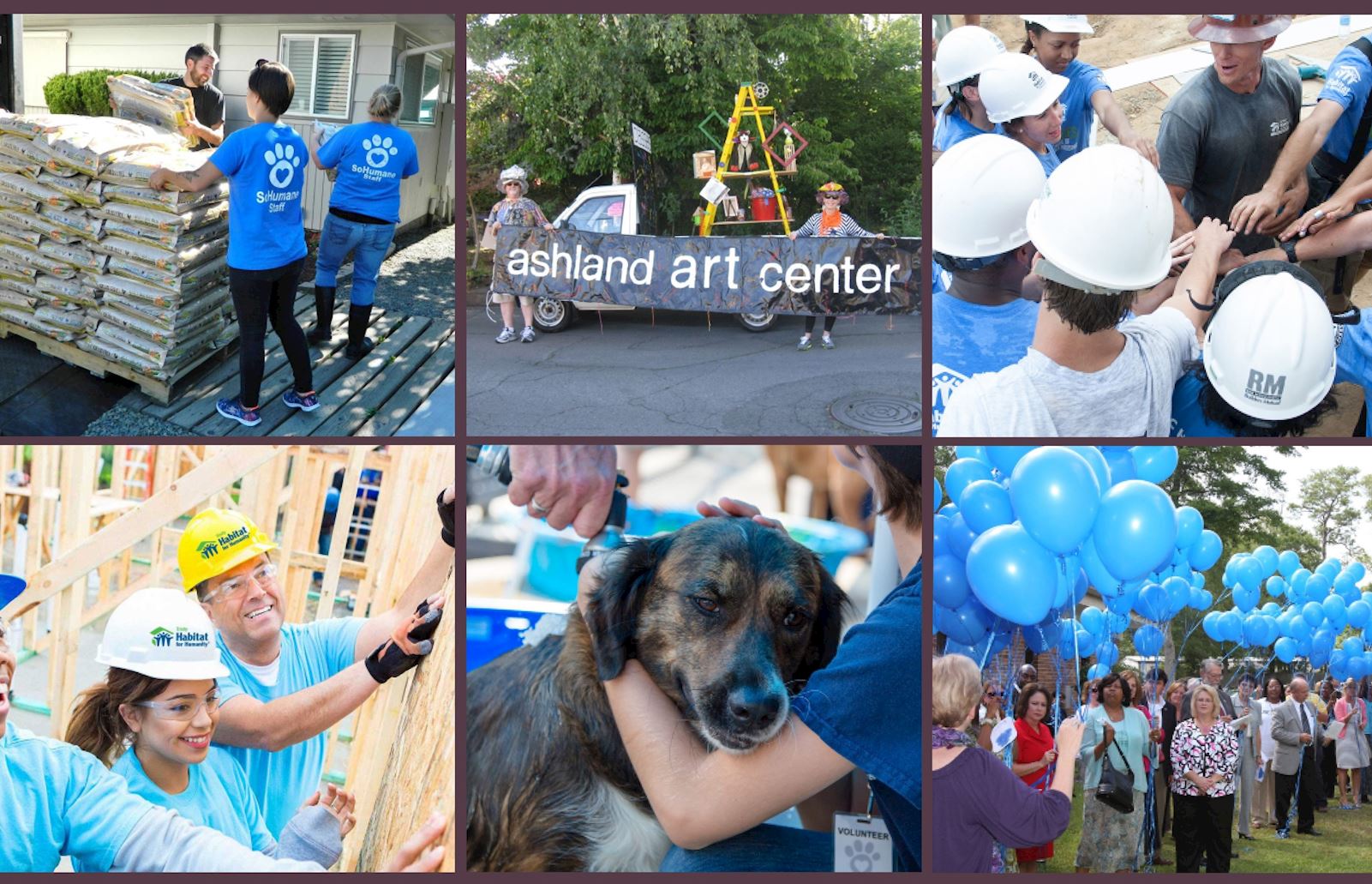 We are so very grateful for your friendships, support and the continued success of our business. We couldn't do it without our community and feel so lucky to be a part of it here in Southern Oregon. Always looking for ways to give back, in addition to volunteering with several organizations, we wanted to find a way to expand our local support.
With that in mind, we have teamed up with four local non-profits. Starting in October of 2017, we began thanking our clients who had just closed a deal by making a donation in their name to one of the charities below.
We are hopeful that you will find the same joy we do in this venture.
Jackson County CASA
The National Court Appointed Special Advocate Association, together with its state and local member programs, supports and promotes court-appointed volunteer advocacy so every abused or neglected child in the United States can be safe, have a permanent home and the opportunity to thrive.
Southern Oregon Humane Society
SoHumane is a registered not-for-profit organization dedicated to the humane treatment of companion animals. Mae Richardson founded the Humane Society of Jackson County in 1928 as an all-volunteer organization that initially provided services for displaced dogs and horses. Today, SoHumane provides quality care for dogs and cats while working to make a difference in the pet overpopulation problem. Annually, SoHumane serves approximately 1,800 companion animals. In 2015, they successfully adopted out 1,822 animals, and saved 1,162 animals from euthanasia at other shelters through their Saving Train program. Their strategic areas of focus are to provide shelter and adoption services for displaced pets while reducing pet overpopulation through spay/neutering. SoHumane provides humane education opportunities for people of all ages throughout the community. Additionally, they currently educate more than 1,000 children in their local schools each year via programs that foster compassion for all living things.
Habitat for Humanity
Rogue Valley Habitat is a nonprofit organization working in collaboration with those in need and our community to build or renovate simple, decent affordable homes. Founded in Christian principles we welcome people of all faiths and beliefs working together to eliminate substandard living conditions.
Ashland Art Center
The Mission of the Ashland Arts Center is to serve as a vital resource for art experience and education, while offering economic and social support to the visual arts community. The Ashland Art Center (AAC) was incorporated as a non-profit organization in 2007 when it evolved from a successful, privately owned gallery to meet a clear and consistent need for artist support, artist marketing and community arts education classes for all ages. It has rapidly grown to include more than 180 dues paying member artists from our community who recognize the valuable rewards of professional artist support, promotion and camaraderie.