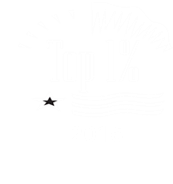 Featured Reviews - "Highly likely to recommend!"
01/09/2020 - jean8313


"Danna did it all. I bought a house and sold my townhouse all within a 2 month period. I thought it would take longer to sell the townhouse but I took her advice, priced it right, and actually got what I had hoped. Danna and Suzanne made the process painless even with the mountain of paperwork. It's the second time I have worked with her and her team and I recommend them highly!"
11/26/2019 - anneherrick


"We have had multiple great experiences with Danna and her team! With a piece of property that was on the market for much longer than we had expected Danna stayed in touch regularly, continued to come up with ideas for how to promote it and eventually closed a sale for us. We highly recommend Danna and The Gibson Group!"
07/24/2019 - leilagaye


"We were delighted with the Gibson Group managing the sale of our home. They have an exceptional balance of professionalism and friendliness and we found them a pleasure to work with. From where we sat they handled every detail of our transaction with extreme ease and care, having the thoughtfulness to protect us from unnecessary stressful situations. Their knowledge of the market, it's trends, the reality and such is clear and concise. We are thankful for their honesty, integrity and kindness. We most certainly highly recommend them as your Realtor choice!"
07/23/2019 - gianaclis


"We've worked with Danna several times over the last 15 years and LOVE her! She's an exceptional combination of savvy, kindness, and acumen. I wish more agents were like her and her team. We count her as not only the best agent we've ever had (and we're a military family who has moved many times) but also as a friend."
04/17/2019 - user2437049


"Danna and Suzanne were wonderful to work with, warm, professional, & extremely knowledgeable, having many years of experience in the Rogue Valley. They were so supportive through our whole process of both selling our house and purchasing another, & were very effective in negotiations. Plus they helped us with issues that came up after we purchased our new home. We highly recommend them without reservation!"
02/26/2019 - edandamy7


"Danna and Suzanne are a pleasure to work with. We couldn't have been more pleased with the entire process. We were able to sell our home for our asking price, entirely because of their experience and negotiation skills. They were very good at hearing what we wanted and advising us on the best course. While we haven't purchased a new home yet, we are working with Danna and Suzanne on that as well, and I am confident they will help us find that new home that fits our needs. My husband and I highly recommend The Gibson Group."
10/28/2018 - aimeeccork


"Danna and Co are super easy and nice to work with. I've used the Gibson Group on both sides of a residential sale and am pleased with it all! Tons of experience and knowledge makes the whole home buying (or selling) process feel easy while also feeling completely taken care of. We will definitely be using them in the future, if the need arises."
10/05/2018 - zuser20140526151010040


"It was a pleasure working with Suzanne. She kept us informed on all aspects of the sale of our home and the purchasing of our new home. The whole Gibson Team was great!"
08/07/2018 - sfinch34


"I have been working with Danna for over 12 years. I would never consider working with anyone else involving real estate transactions. She is the best. One could not find a more professional, hard working committed to excellence agent. Never hesitate to call on Danna for your real estate needs."
08/02/2018 - zuser20160412181333228


"Because of their stellar reputation, I knew we'd be hiring the Gibson Group long before we actually signed the listing. And YES, they absolutely lived up to our expectations. The Gibson Group has all the data points of knowledge and experience you need, but they match it with practicality and human understanding. After all, selling a house is a difficult, stressful event, and it requires both intelligence and adaptability. Our house was in a very high price point --a price point that doesn't usually move quickly. But it was a very energy-efficient, still young house, in a nice location. So The Gibson Group helped us market it to maximize value. As a result, we had a full price offer with contingency as well as an all-cash offer at 99.5% of list price not long after they stuck their sign in the ground. Go with the Gibsn Group."
05/08/2018 - Loriqpi


"Excellent customer service in finding us a home and also my son. Danna zeroed right in to what we were looking for and our budget. We are enjoying our home we purchased. Definitely will use again in the future for our real estate needs."
01/15/2018 - colinbunnell1


"We highly recommend Danna and her team. From the start she helped us understand what we needed to do to have the house ready to go on the market. Danna was very easy to work with and looked out for our interests. She has a tremendous amount of local knowledge and new exactly were we needed to price our house. She was very responsive throughout the home sale process and was a skilled negotiator when it came to the offer. Without hesitation we would recommend Danna and her team whether you are buying or selling a house in the Ashland area."